Solving Farmers & Ranchers Unique Problems;
One Product at a Time
Hillco Technologies designs, develops, manufactures, and supports exceptional quality agriculture equipment that enhances farmers ability to increase production and cut costs, simultaneously. Located in the heart of some of the steepest farm ground in the country, we had the prime real estate to develop combine leveling systems, which is what we are primarily known for. In an effort to diversify our product line we currently offer tillage products, hazelnut dump carts, air flow systems and a wrap twine remover. Proudly made in America, Hillco products are used by farmers and ranchers around the world. Hillco continually focuses on offering product solutions to solve unique problems in niche ag markets. Lenny Hill: President
Chris Hill: Electrical Shawn Stubbers
Product Development &
Support Director & COO Mitchell Scott
Sales and Marketing Director Stephen Kuther
Technical Sales and Marketing Representative Brian Heater
Production Director Sherrie Scott
Operations Director Robert Lyons
Product Support Specialist Dane Crea
Product Support Specialist
World-Class
Products & Support
Products
Hillco Technologies specializes in developing and manufacturing aftermarket performance improvement products for today's large combines. In the early 90's Hillco developed the first aftermarket, bolt-on, combine leveling system and today we are the standard for converting level land combines to leveling combines. Our location in the heart of the Pacific Northwest puts us in the midst of some of the steepest farm ground found anywhere in the world and provides us with the ultimate testing ground for our leveling systems.

At Hillco we pride ourselves in helping today's farmers stay competitive in the race to produce lower cost, higher quality commodities. Our product and geographical diversity gives us the stability to continue our heritage of developing specialty products for the unique challenges faced by the world's farmers.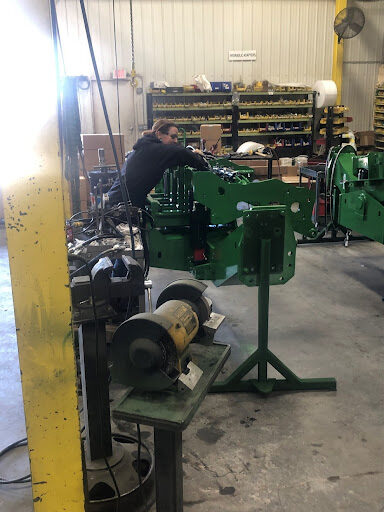 Support