How durable are the spikes Hillco uses?
Very durable. The Spike design offers heavy duty tooth bars and teeth made from high carbon steel. 
Why are the spikes so important?
Choosing the right spikes for your harrow will allow you to achieve premium seed bed preparation and deep cultivation. Improper spikes will not allow you to achieve that and lead to having to replace them frequently.
How long do harrow spikes last?
Depends on what spike you choose. Hillco chose Pepin harrow spikes because of the durability and life of the spike.
Continue reading below to see what the spike looked like after putting 30,000+ acres on it. 
The Hillco Harrow Cart has been manufactured with a heavy duty, dependable design that is able to handle the rugged terrain found in the Pacific Northwest. A variety of features showcase the durability of the unit which starts with its 8"x 8" wing tubing. The heavy harrow pulls are built to withstand rocks and it's robust wing pivot pins feature replaceable bushings for extended wear. These features are just a few things that ensures our Harrow meets the Hillco standard of quality and is the most durable harrow on the market. One of the biggest concerns when it comes to the harrow is the durability of the spikes; Hillco eliminates this concern by choosing the best harrow spike on the market.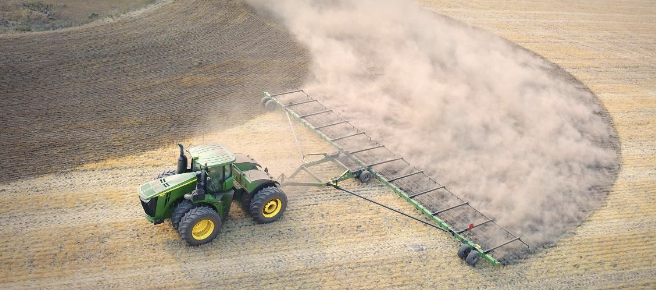 Choosing the Best Harrow Spike
To ensure maximum durability, Hillco equips the Harrow Cart with top-of-the-line harrow spikes. With the wrong spikes you won't be able to achieve premium seed bed preparation and deep cultivation. Improper spikes will also lead to the burden of having to constantly replace the spikes which not only costs you money, but also wastes your time. Opting for maximum durability, Hillco chose Pepin harrow spikes.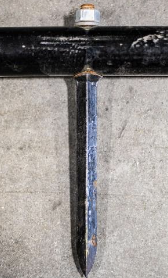 Spike Wear – Putting it to the Test
Hillco has put these harrow spikes to the test and put our stamp of approval on them, after having witnessed the outstanding results of the spikes durability. The picture on the left below demonstrates a brand-new spike measured at 6 1/2 inches. After putting 30,000 plus acres on the Harrow, the spike showed very little wear, measuring at 6 1/8 inches (right picture). The results of the test proved that the Pepin spikes have excellent wear and are a great fit for the Hillco Harrow.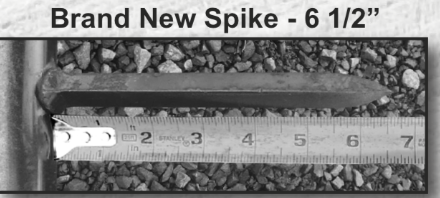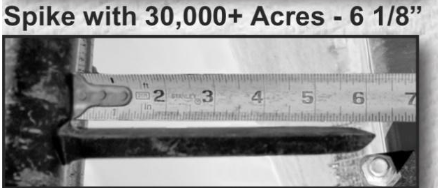 For more questions or information on Hillco's Harrows, feel free to send us an inquiry on our website or contact us at 800-937-2461.