What is the setup process of the Hillco Spring Tooth?
The Hillco model can be hydraulically spread out and set up without getting out of the cab saving your body and saving you time. The dual wing wheels pivot from transport to field mode as you wing the Spring Tooth cart out.
Is it easy to switch the modes? 
Yes! the Hillco Spring Tooth can be switched from the comfort of the cabin from field mode to transport mode. 
Is the Hillco Spring Tooth the same as all the others?
The short answer is no. The design of the Hillco Spring Tooth saves farmers time and money. Keep reading below to learn more. 
The Spring Tooth Harrow - Ease of Transportation
Farmers who have used a Spring Tooth Harrow understand the hassle and time that comes with preparing it for transportation. Historically, farmers have been required to manually spread in and out the wings on a Spring Tooth cart, requiring them to get in and out of the tractor and consuming precious time that could otherwise be put to good use.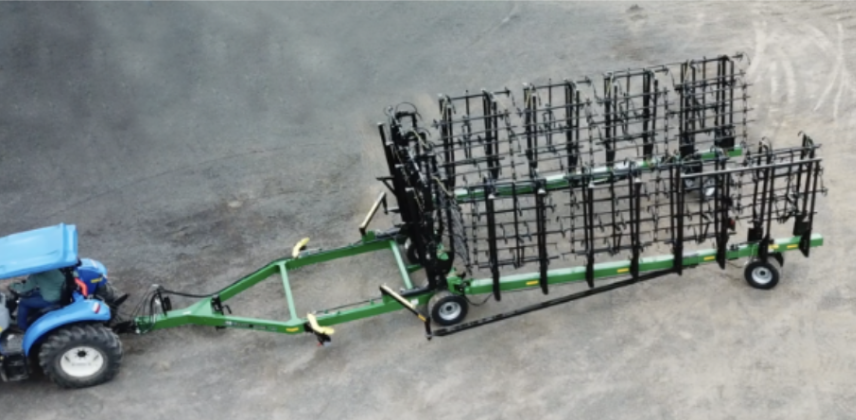 Look forward to the new age Spring Tooth and the multitude of conveniences that it provides – including getting in and out of transportation mode with simplicity using the assistance of hydraulics. The Hillco Spring Tooth has been designed to change from field mode to transport mode all from the comfort of the cab.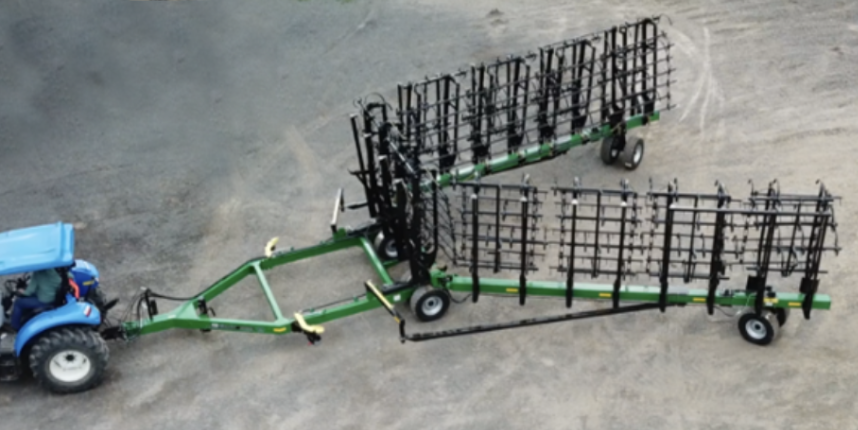 To transition from field mode to the transport position, you simply rotate the Spring Tooth to the upright position. Once raised you'll rotate the wing wheels, so they are at a 45-degree angle to the wing beams and then drive forward until the wings are straight behind the cart. Of course, you are provided with safety stops to pin into place before traveling down the road.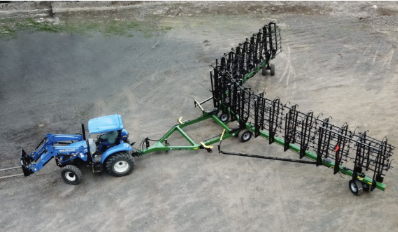 Getting back into field mode is simple as well. Hillco used a design that incorporates steel pull arms that are used in place of cables to create an efficient and easy way to fold in and out the wing beams in about 30 seconds. The weight of the pull arms is supported by a latching guide to prevent them from flopping around and an automatic latching mechanism is activated by push rods to guide and help align the latching mechanism.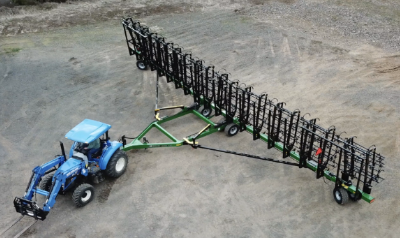 As ever cognizant of the farmer's needs, Hillco's swift design makes it so that farmers can fold their Spring Tooth into transport or field mode in no time. Saving farmers time and money as well as providing a less intensive labor process. The Hillco Spring Tooth is designed with well thought conveniences and top-notch performance.
To learn more about the Spring Tooth's features, send us an inquiry on our website or give us a call at 800-937-2461